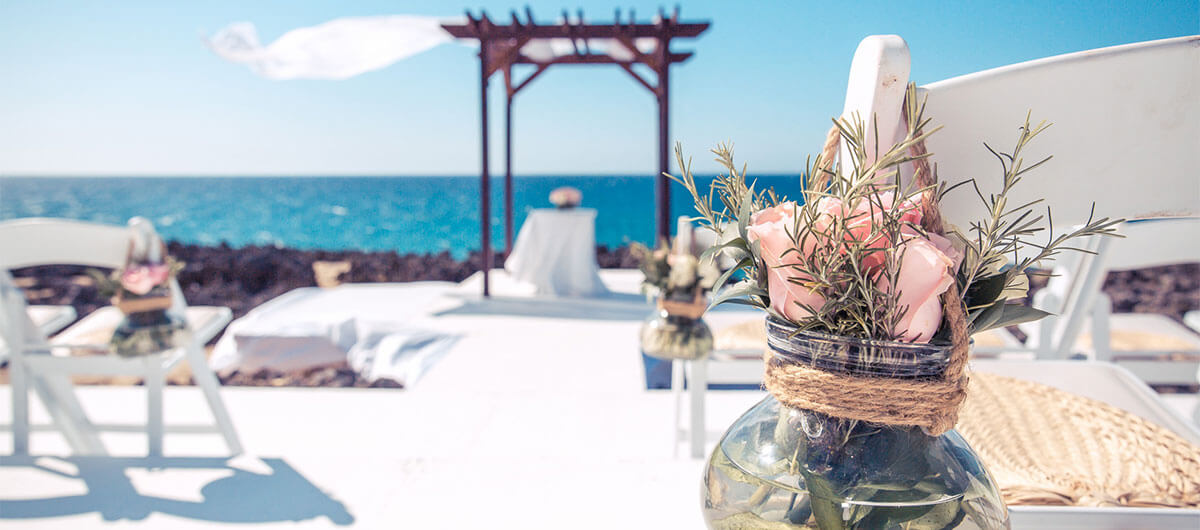 Photo By German Paz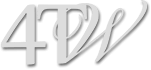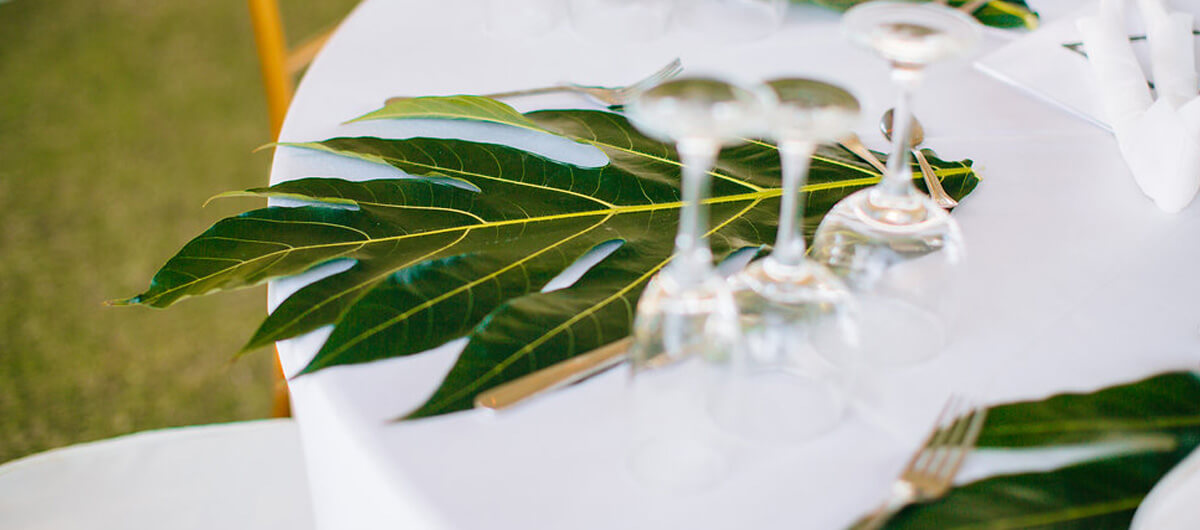 Photo By Karina Jensen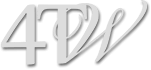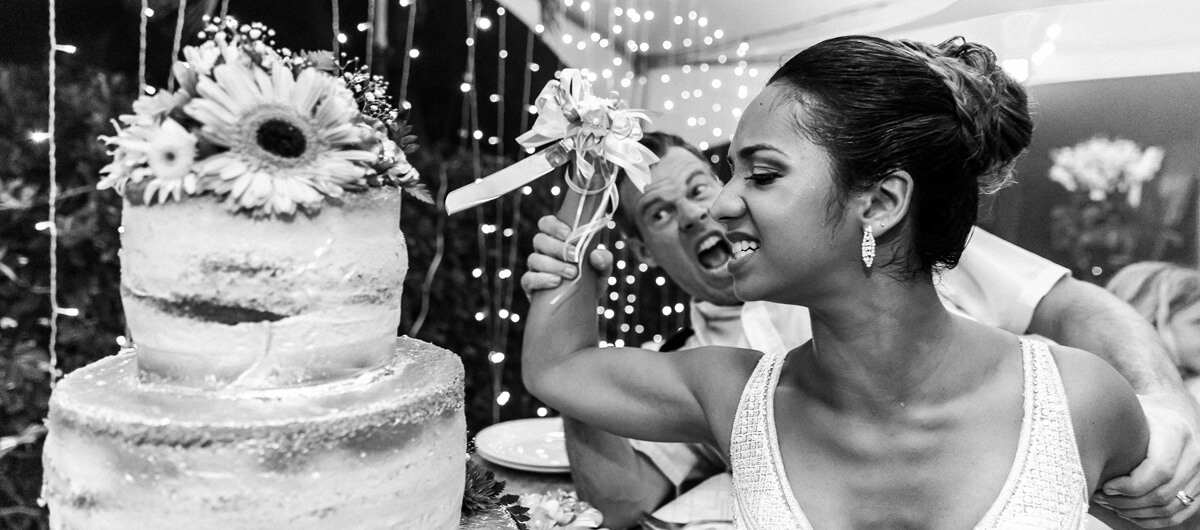 Photo By German Paz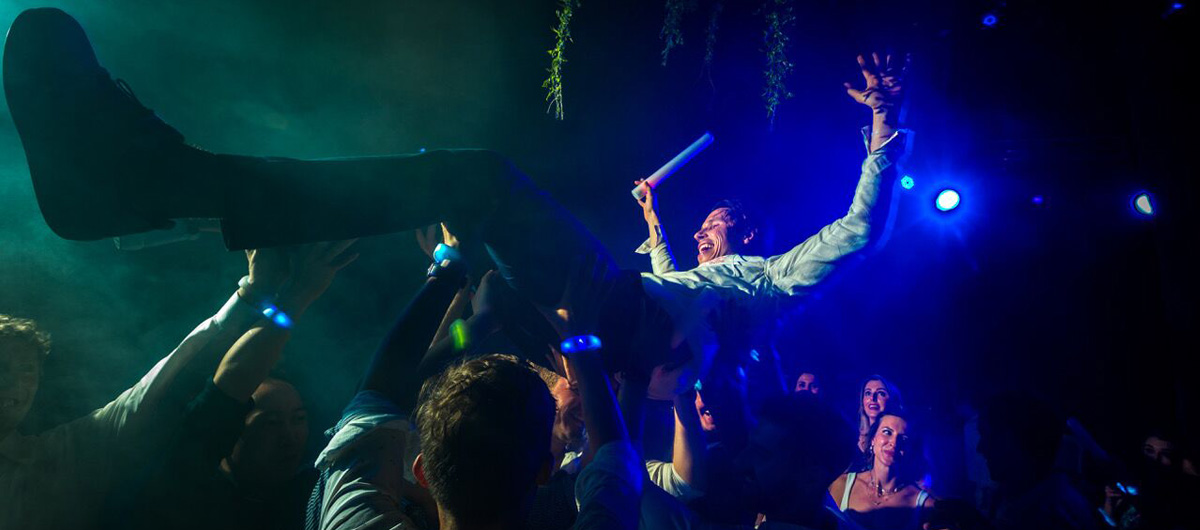 Photo By Christophe Viseux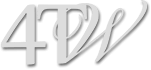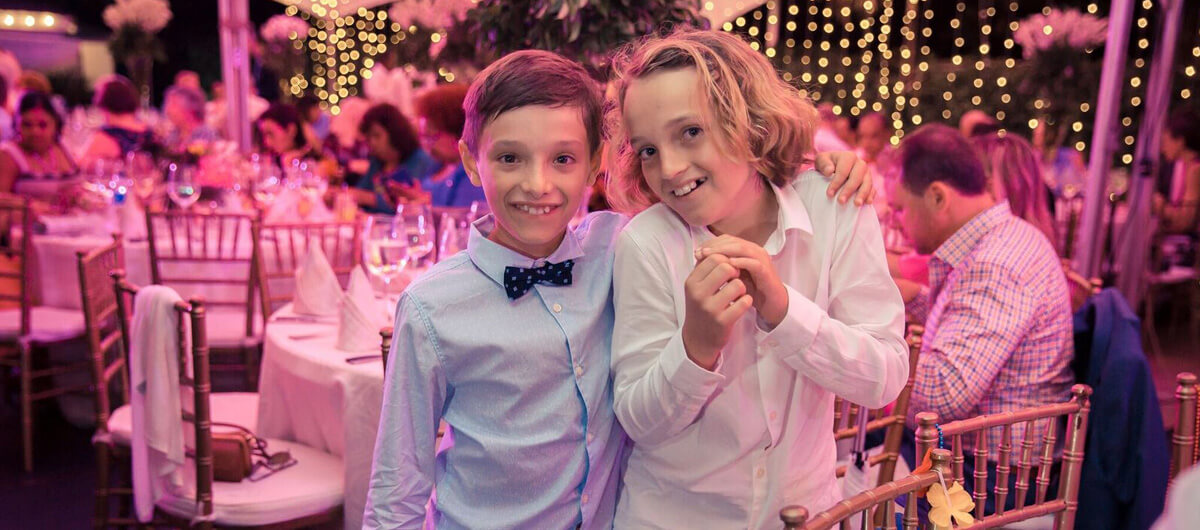 Photo By German Paz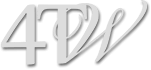 Testimonials
Shameless Self Promotion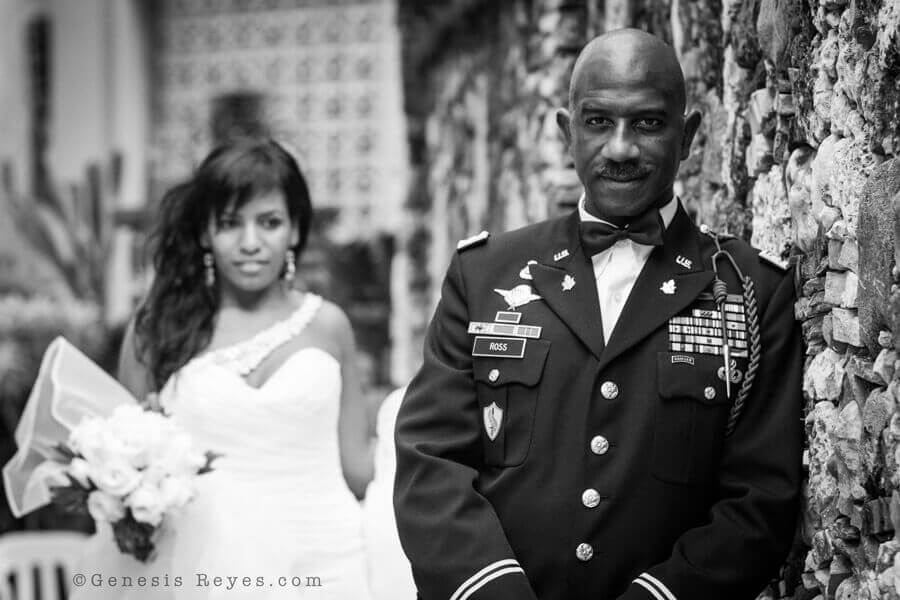 Lt. Col. Elbert Ross,

Savannah, Georgia, USA
Richard patiently walked us through every detail and presented us with a wide range of options to meet our desires. He assisted with everything from the documentation, to the finding the perfect source for the wedding dress, to coordinating the wedding official, to offering his observations of the restaurant options for our reception dinner. Richard's hand set the foundation for our entire ceremony. And again, it was the wonderful, beautiful ceremony My Beloved Wife deserved!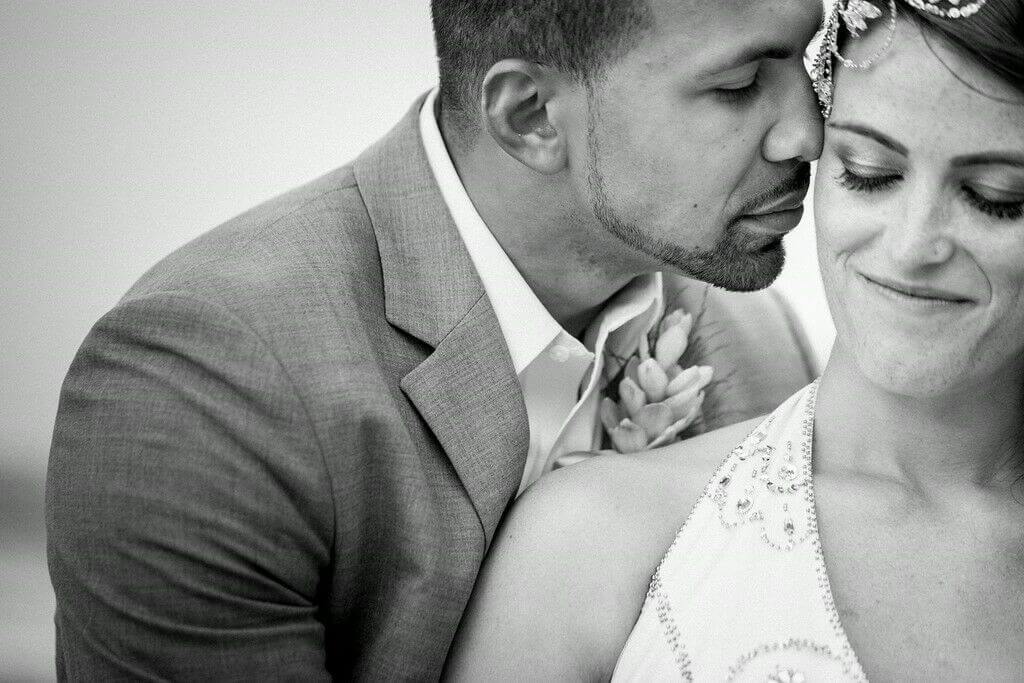 Faye & Franklin Coronado,

New York, NY
Thank you so much for the incredible services you and your 4TW team provided. We truly do not believe it would have been possible without your assistance. Your timeliness, creative touches, and attention to detail made our fairy tale wedding the perfect day. The overall response from all of our guests has been "Your wedding day went off without a hitch", which all brides know is close to impossible, but you made happen. Not only did you and your team make sure all of the details were spot on, that all of my guests arrived safely and on time, but you also made each and every guest and vendor feel so welcome and extremely well taken care of through out the afternoon and evening. Thank you for giving Frank and I our perfect wedding; honestly, we could not have asked for anything more. You really are a very special asset to every couple and wedding you are a part of...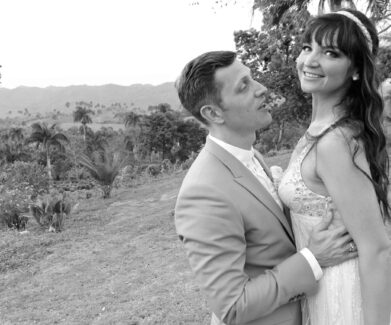 Olivia & Sam Howson

London, United Kingdom
The thought of planning a destination wedding was an uneasy and scary place as everything is UNKNOWN. Soon after we started working with you all those worries were quickly put to rest as we found comfort in your extensive network, knowledge and savvy of the DR. My personal favorite thing about working with you Richard, you made every moment FUN! I think at times every bride-to-be can get bit stressed as things pile up but thankfully I had your reliable practicality and humor to guided me through with a laugh. We really can't thank you enough…..so when can we do it all over again? Ok fine maybe not the wedding part but the party?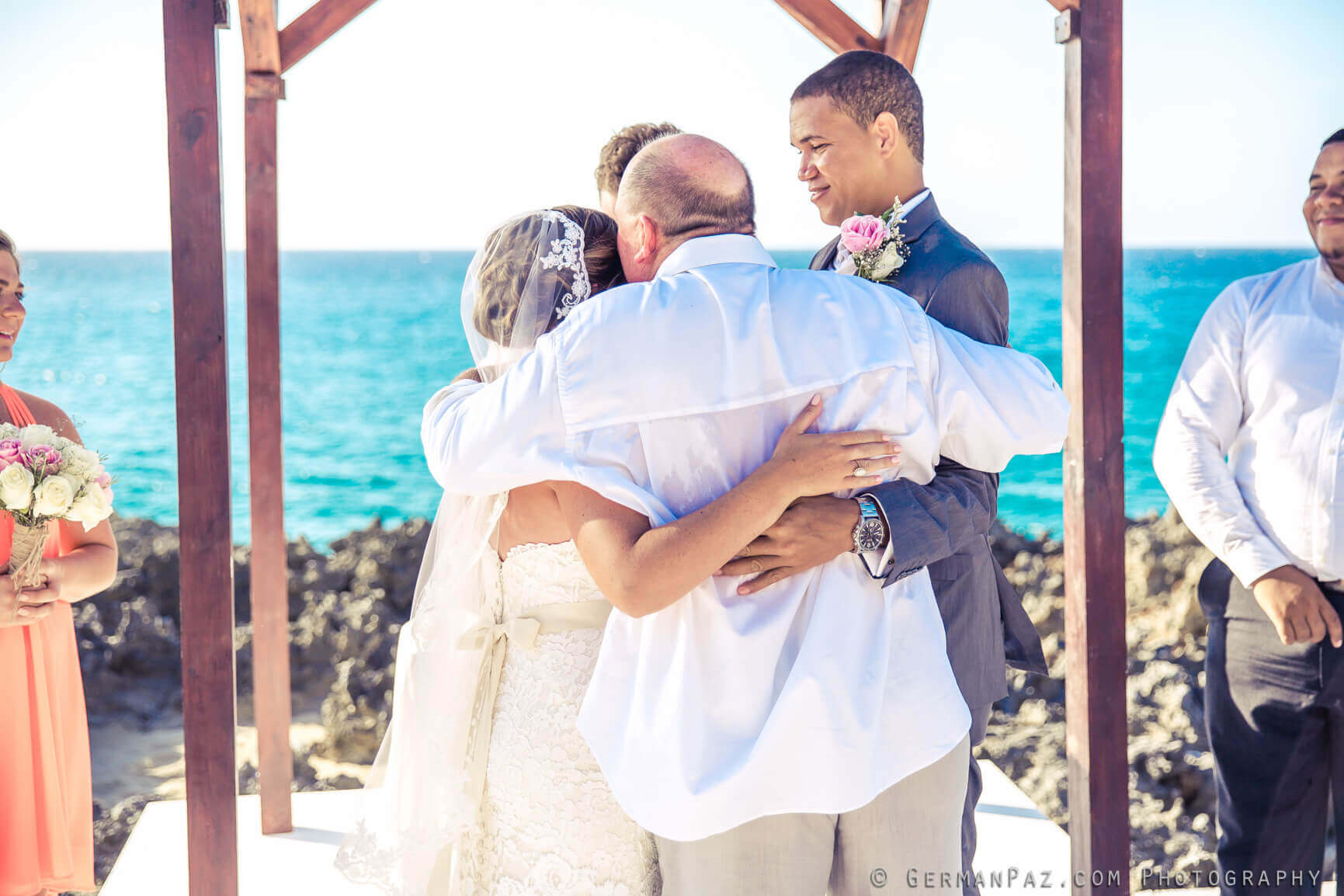 Les Edwards, Father of the Bride,

North Carolina, USA
To anyone that might be considering having their wedding in the Dominican Republic I highly recommend it . Especially if you have Richard Weber as THE WEDDING PLANNER. This wedding exceeded all of our expectations. We really put Richard to the test we had 4 parties over the long weekend and they were incredible. The staff friendly and willing to help in any way; the food delicious, and the flowers and decor over the top. The musicians and photographers right on. We really didn't know what to expect being out of the country, and now I just can't say enough about these events. The Big Wedding Day, it was any brides dream. Thank you, Richard, from the bottom of our hearts.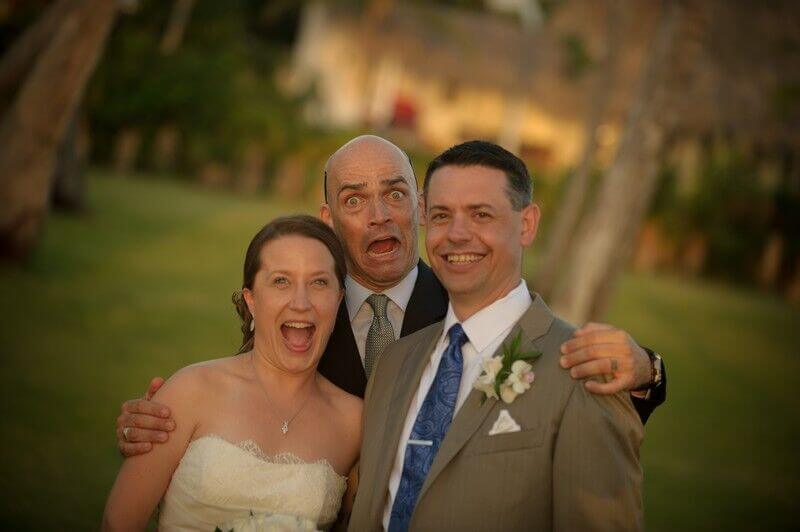 Anita Katona & Matt Greinert,

San Francisco, CA
Look no further as Richard is absolutely the best wedding coordinator ever. We had no idea what we wanted beyond being in DR on the beach, let alone how to plan a wedding. Richard guided us through the entire process and took care of everything from beginning to end. He organized our intimate wedding of 24 people with utmost professionalism and respect. Yet at the same time, he treated us like old friends. He always took the time to address our concerns as well as consider things we had no idea we even had to think about. He has excellent communication skills and is extremely reliable. We never had any doubts that he would respond to our questions in a timely manner. This greatly put us at ease since we knew we could count on him. His attention to detail is like nothing else. He took care of every small detail while keeping the big picture in mind. He went above and beyond with any request that we gave him and handled all requests with grace and efficiency. He was respectful of our budget and wishes and suggested ways to maximize our ideas. Without a doubt, we owe the success of our wedding day to Richard and his crew. He turned our wedding ideas into reality. We cannot even begin to thank him enough for all his time and effort. He is truly an amazing person and we are so grateful to have had the pleasure of working with him. We consider Richard our new life-long friend. Thank you so much for being a part of our special day, Richard!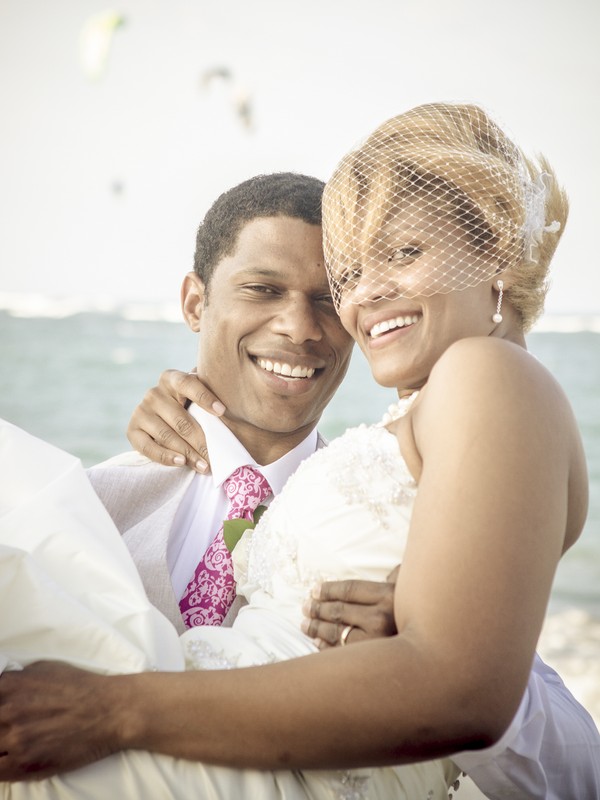 Tiffany & Aaron Williams,

Washington D.C.
While this is a familiar refrain, it bears repeating: Richard was more than our wedding planner. He helped us create our community by becoming a part of it. Having an intimate wedding connects you to your guests (all of them) in a way that is more than just a show of support; it's an agreement to care and be involved. Richard made that bargain with us, and every person he brought into our community – Vaden, German, Chef – helped make our wedding weekend better than we ever imagined. We are so blessed and grateful that they agreed to be a part of our wedding, a part of our family. After returning from our wedding – in Kite Beach, one of the most beautiful places on earth - we were in a lovey, love, love haze, and so were all of our guests. There were calls and emails from friends, pictures of paradise to load on Dropbox and Facebook, stories to tell, and funny moments to remember. But more than all of that, Richard's attention to detail and genuine care allowed us to have a several perfect days together, with the people we love. We've already started a countdown to the five-year anniversary party!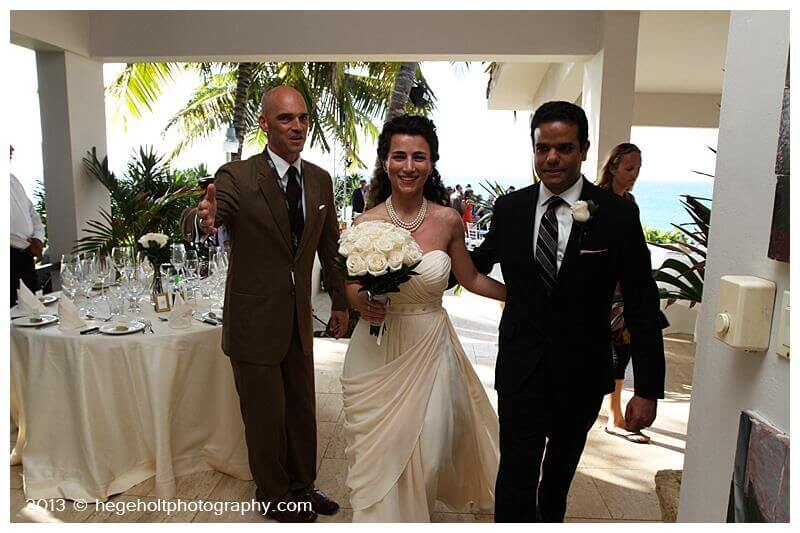 Rodi & Omar Gil

Norwalk, CT
My now-husband, Omar, and I live in Connecticut and a couple of years ago decided that we wanted a destination wedding in the Dominican Republic. We thought we would pick a wedding package at a large all-inclusive resort and that would be the beginning and end of our wedding planning process. However, when we looked into the large all-inclusive resorts and the packages offered, the con's outweighed the pro's and we determined that we wanted something different. The Puerto Plata province (including Cabarete and Sosua) seemed like an excellent ocean-front option for us. Through some internet research we stumbled upon Richard and his wedding planning services. We "interviewed" him and a couple of alternatives and there was no doubt in our mind that he would be our best option. Throughout the whole process, Richard was very proactive and extremely responsive. He was always direct and honest on every topic. We exchanged 1,000s of emails over the course of a bit over a year. To this day, we are not sure how he keeps track of all of these communications and stays organized but we were repeatedly impressed by his memory of our various detailed discussions. His planning expertise, fluency in English and Spanish, American up-bringing combined with close to 20 years in the Dominican Republic, and extensive local network made the process go by very smoothly. The end result was absolutely AMAZING - the private villa, the decorations, the table settings, the music, the drinks, the food cooked on-site... and even the weather! We are not very easy to please and have high expectations but we both felt like everything was just right. Our guests have told us that they were very much impressed with everything and enjoyed themselves. People who have seen photos from the wedding (professional by Hege Holt and ones taken by guests) say that everything looks wonderful. One component that is not evident from the photos but was very clear on the day of the wedding was how great Richard's whole team worked together - close to 20 people worked on our wedding for 45! All that is left to say is a big THANK YOU! Our wedding was an important event in our lives and Richard made everything go according to plan and aligned with our desires! 🙂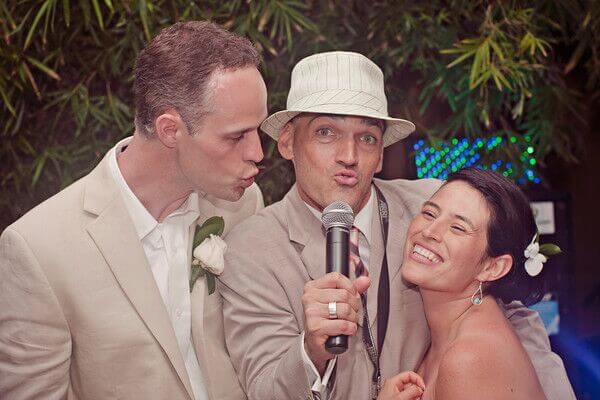 Jenn & Andy Zelenski

Madison, WI
We cannot sing enough praise for Richard Weber and the fantastic job he did for our wedding weekend. When people ask us how our wedding went off, we have one word: PERFECT! First off, some people thought we were nuts to plan a wedding in a place we had never been and put our trust in the hands of a complete stranger in less than 100 days. We honestly had a very simple vision of what we wanted our wedding to be like and Richard took our ideas, wants, and desires and made them fabulous. Before we even arrived to Cabarete he was able to point us in the direction of hotels for our guests in all budget categories and arrange airport pick-up for family traveling with children, which helped alleviate anxiety for people attending our wedding that were less savvy travelers. We arrived in Cabarete and didn't realize how windy the beach can be at times. It was my dream to walk down a sand aisle and Richard made it happen in a magnificent setting and still managed to keep us and our guests out of the wind! Did I mention he can work miracles? Richard coordinated everything we needed from finding us a wonderful priest to dealing with the local police force to make sure our wedding went off without a hitch. The man can truly make anything happen. People are still talking about how amazing our wedding was and we could not agree more. Thank you Richard for making everything PERFECT!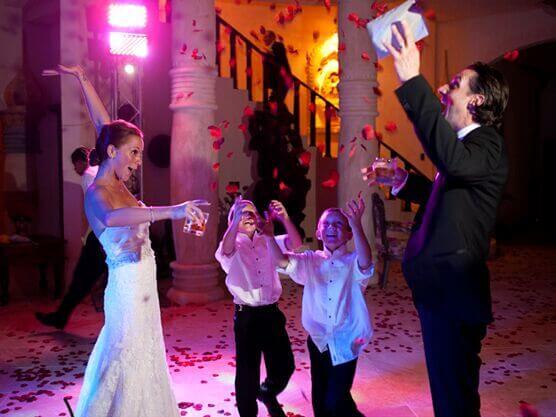 Linds & Michael Fusano

Washington D.C.
Where do I start Richard… we'll as you probably know you are absolutely AMAZING and we cannot thank you enough for all your hard work and dedication with our wedding. You and I went back and forth for months with color coded emails with all our additions, each in a different color… I think we actually burned through all the color options (not just in 1 email string, but many). Needless to say it was fun sending you emails every night at 3am and waking up to check my inbox to see what new surprise and idea you had to help us create the wedding we always dreamed of. We might have been in different time zones, but you were always so responsive and assisted me in every way possible (you were definitely never on island time, Ha). You were upfront and always let me know if my visions were from another planet to ensure that Michael and I would not be disappointed with anything. Even when I had a vision that wasn't completely clear, you would tell me, "just bring me the stuff, I will make it happen, and you can sit on the balcony with a glass of champagne and oversee the process." And this is exactly what you did with the pergola. I have to say you are the most hands on coordinators I know. You can ask Michael, but with planning events also, I have a very bad habit of not letting others assist me, as I feel like I have a vision and only I will be able to create. Michael was surprised that not once did I step in to help or change anything (yes, bad habit, but I didn't even think of doing this with you because you are unbelievable at your job)! If you ever have a client that is unsure about what your final product will be, please send me an email with them and maybe I can help be your voice of reason because they have nothing to worry about and should just sit back and start drinking the champagne now. And now for the wedding day!!!! Well, I think it is safe to say that nothing went as planned, well maybe the dinner, but that of course had its disaster too. I just watched your video and I can't stop laughing! Seeing the rainfall of what was really going on with Mother Nature that day is now pretty funny when you look back at it. The thought that you actually were trying to make this work outside for us is astonishing now that I have seen and heard everything you went through that day and not once did I have a clue about anything. Let me just give you a plug here: Ladies, like every bride, we are extremely stressed on our wedding day with basics like hair, make up, will my husband to be like my wedding dress, etc., but if I had to deal with what Richard actually went through, I would have been drunk by the time I walked down the aisle from all the alcohol I needed to drink to calm myself down. Here is to chapter 1 of my book about how fabulous you are! Michael and I can't wait to come back to DR, meet up, and grab some good food and drinks. We are so happy to not only have had the pleasure of working with you, but to have you as a dear friend! CHEERS to you, you are truly amazing at your job!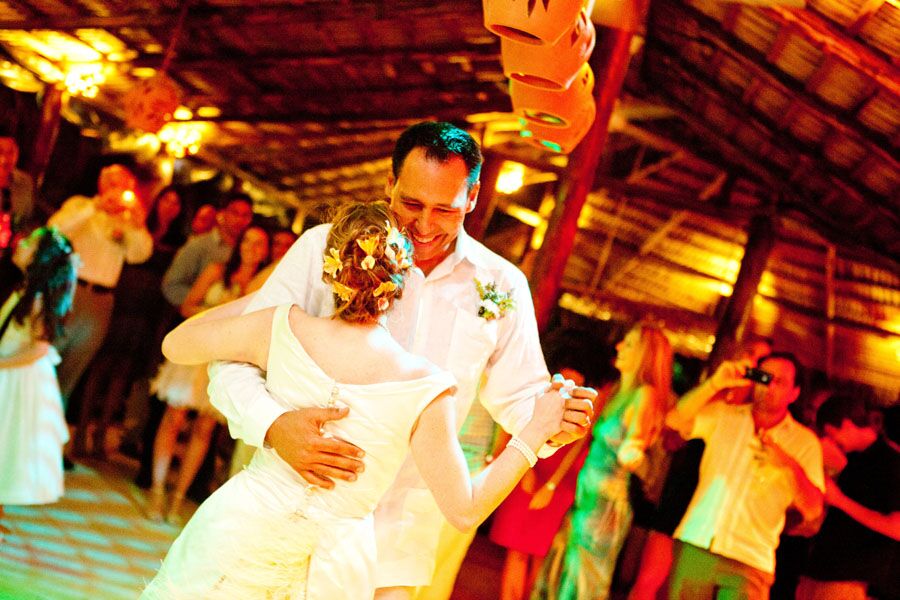 Suzy & Polo Velit

Washington D.C.
A month after the wedding we keep hearing so much buzz about how awesome our wedding was and what a rockstar you were in the background! We can't thank you enough for making our special day absolutely perfect and so easy to enjoy. With you at the helm we could just relax and experience all the magic in the best, worry-free way. On top of knowing more than anyone else about the amazing possibilities that the Dominican Republic has to offer for a wedding, you aptly guided and empowered us to create an event all our own that surpassed and exceeded our expectations on every level- and even met our budget too! From your stylish set up and decoration accents to your handy first aid kit, you were uber-prepared for, solved, and averted every possible complication that a destination wedding with nearly 100 guests could present. We simply could not have pulled this off without you and your expertise. Thanks a million for an incredibly gorgeous and unforgettable celebration. Saludos y cariño.
Ben & Betty (Cope/Padilla) Copadilla

New York, New York
I'm still processing just how incredible the whole week was. I'm sure you here this a lot, but everyone who was there was blown away by your work. And they all really loved hanging out with you as well. (watch out, some of the Dominican cougars love you a bit too much)…seriously though, I can't thank you enough. I'm sorry for being a pain in the neck with mundane requests that had nothing to do with the wedding all week long, but your help with the little things made everyone feel totally comfortable and at home. It sounds horribly cliché, but it really was the best week of my life. Thanks for becoming a part of the Copadilla clan and at the same time being the only member of the fam with their head on straight enough to make sure the whole thing came off without a hitch...What I've been wanting to articulate, and Yndhira should know this too, is that you guys not only helped make another wedding week wonderful, but you also helped strengthen and build a family. And you made a woman who has been through hell and back and given everything, every waking moment in service of others the happiest woman on Earth for that week. Thanks again so much. I can't tell you how much it meant to us.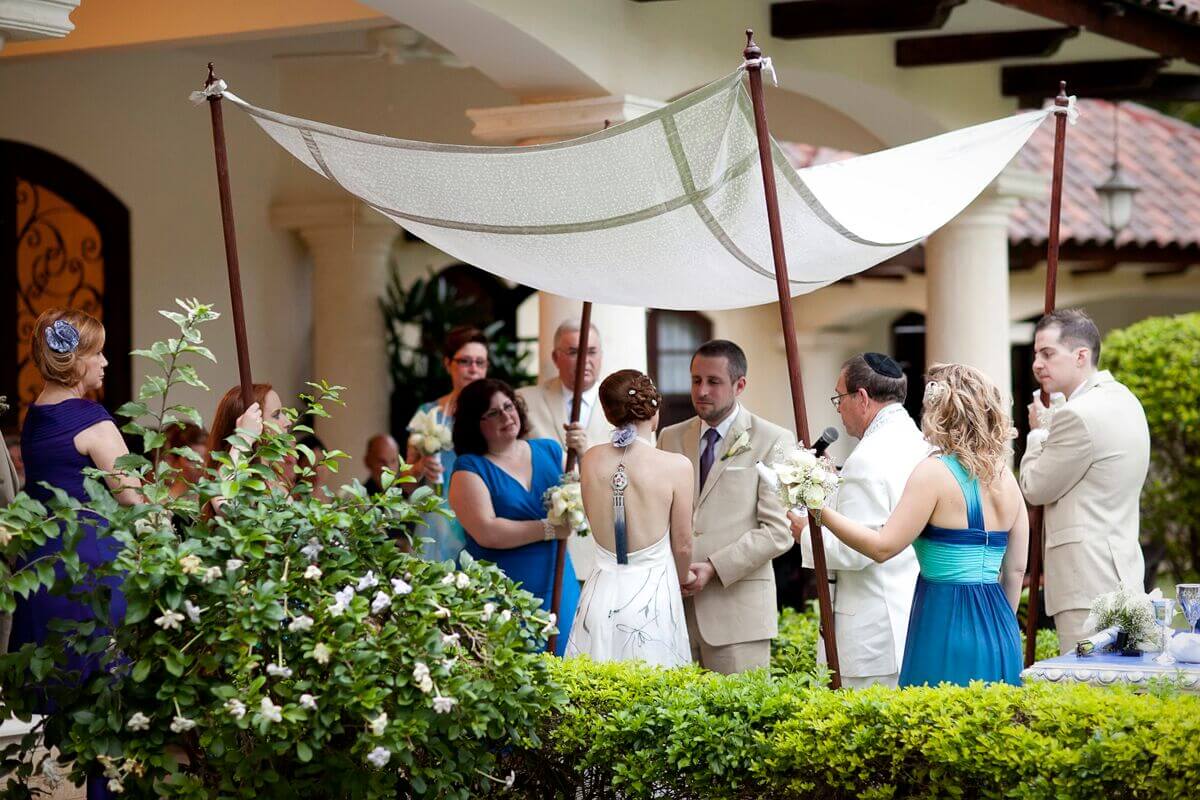 Joan Nemirow
(Mother of the Bride)

Joan Nemirow Designs, Westport, Connecticut
When Carly started thinking of having a destination wedding in the Dominican Republic, I must admit I was extremely concerned about how we would be able to pull this wedding together. Carly was living in Chicago, I was living in Connecticut and the wedding location was going to be in the Dominican Republic. To complicate matters more, rather than using the usual hotel venue, we wanted to use a development of private homes (Sea-Horse-Ranch in Sosua) and their private restaurant. None of us knew if Sea Horse Ranch could accommodate the needs of a wedding as well as the hosting of all of our guests. The logistics of getting all of the necessary wedding paraphernalia on an island location and on time seemed like an overwhelming task. One year before the wedding, Carly and I made a trip to the Dominican Republic to see if this plan was even possible. We scheduled meetings during our visit with many suppliers that Sea Horse Ranch recommended and luckily we also scheduled a meeting with you to discuss using your services. From our first meeting, both Carly and I knew that you were up to the task. You listened carefully to our requests and wishes and then proceeded to ask the right questions as to how to help and how to organize our plan. You were totally unfazed by sometimes bizarre requests and made everything seem possible. You were always helpful suggesting extremely talented professionals to use for the various services but were equally gracious to use services we had gotten from our sources at Sea Horse Ranch or on our own. All of your recommendations for music etc. were excellent, were fairly priced, punctual and were a pleasure to have as part of the wedding. You were able to give honest opinions without insulting anyone as well as letting us know when we really didn't need to spend the money or time on something. Your advice was always correct! Amazing. I particularly found it very reassuring, when you suggested that I look on line at a Los Angeles, California party planner's website for ideas. Coincidently, it was the very planner that we had used for one of our other daughter's weddings 6 months earlier. Clearly, we had a connection. My only regret is that I didn't hand off more of the planning to you one year ago. You are extremely talented. I trust your design sense and your organizational skills. You made the actual wedding day very easy for me. I was a completely relaxed Mother of the Bride because I knew that I had someone I could trust orchestrating everything for me. Thank you so very much for making Carly's and Seth's wedding perfect in every way.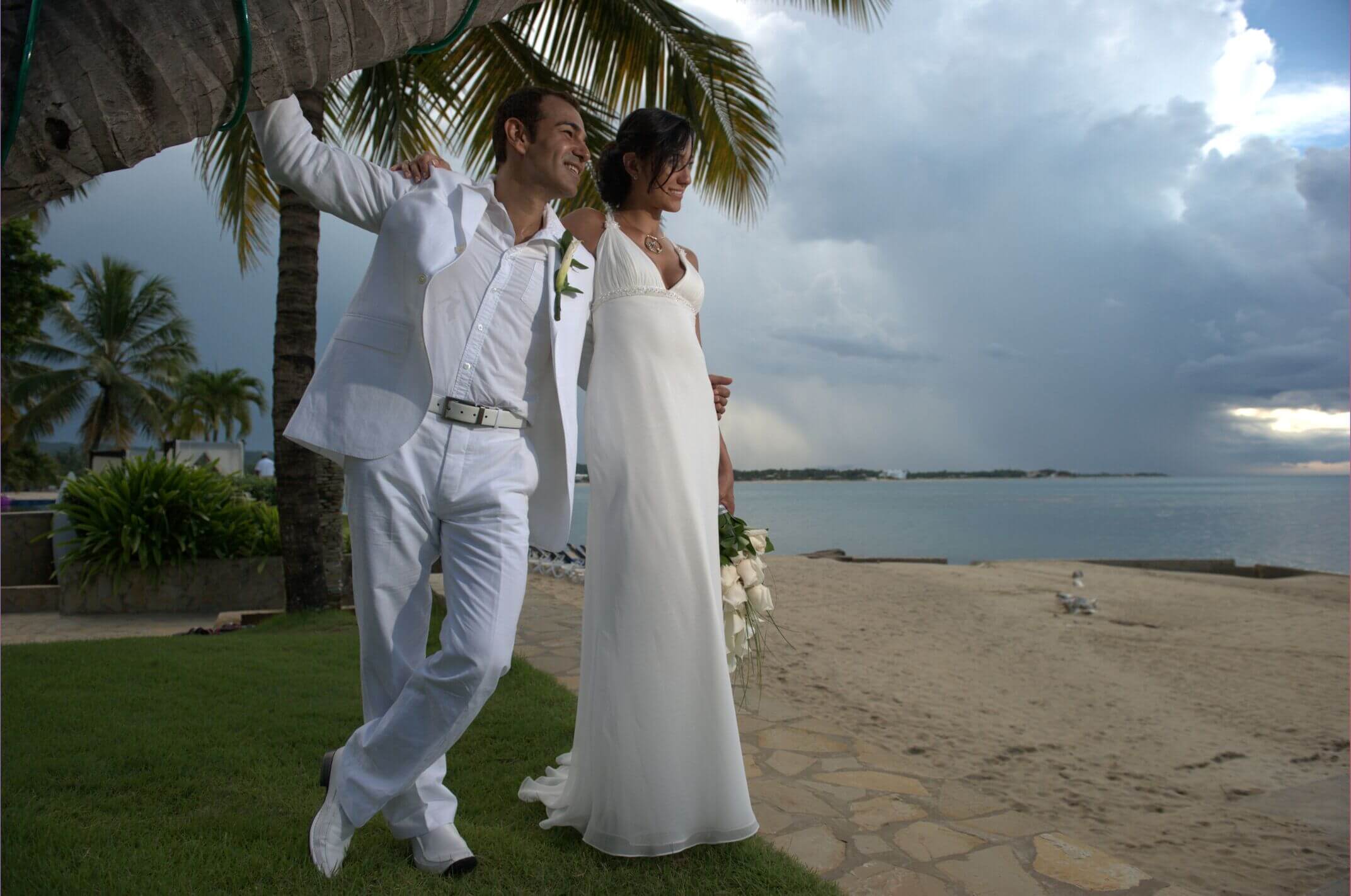 Kameron & Julia Hadavi

New York, New York
If you are reading this, chances are that you are about to make the most important decision about your wedding, and that is to pick the Wedding Planner. Let us make that very easy for you, if you are planning to have your wedding in Dominican Republic then don't waste any more time and anxiety in making this decision, Richard is your man! Are we being a bit biased, you better believe it! After he helped us pull a PERFECT wedding in just 8 weeks; we can't be any other way. It's important to mention how this wedding was really planned. We are both from NYC and decided to put our full trust in Richard to handle all the details in another country, and by use of only emails and phone calls. Richard sent all the information and pictures to help us make the major decisions but we didn't have enough time to get too much into the details. From the minute we walked off the plane in DR, Richard was literary there to hold our hands and take care of our every request to the last minutes that we left. We never realized how difficult and stressful planning a wedding would be and thanks to Richard we really didn't have too much to worry about. Needless to say, our wedding turned out to be beyond what we could have possibly imagined. It was just beautiful and turned out to be one of the best and most memorable weddings that we, or any of our guests, had ever attended. As customized as our ceremony was, it turned out exactly the way we wanted it to be. The reception was out of this world. And the Dinner looked like something you can only see in a movie. And here is the amazing part, we really had no idea about how it would all look like since, as I mentioned, we chose to trust Richard with the details. So for example we didn't know exactly how the chairs would look like, or how the center-pieces for dinner tables would be done, and we had no idea who the vendors and suppliers to our wedding would be. In fact, Richard just asked us what is your budget and we left the rest to him, and he came through like a champ. While we are at it, allow us to touch on a sensitive topic. To most people the budget is of concern, as it's a reality of any wedding. We are really not sure if Richard was the least or most expensive wedding planner in DR, but we know one thing for sure, that he always made sure he knew what his budget range was, and never went over it without our direct consent. Our options were always clear to us at different price levels and he consistently delivered beyond what our expectations were. By the time it was all said and done, we felt that it was truly worth every single penny and much MORE! THANK YOU, THANK YOU, THANK YOU Richard and the many great people that you brought together to deliver a DREAM!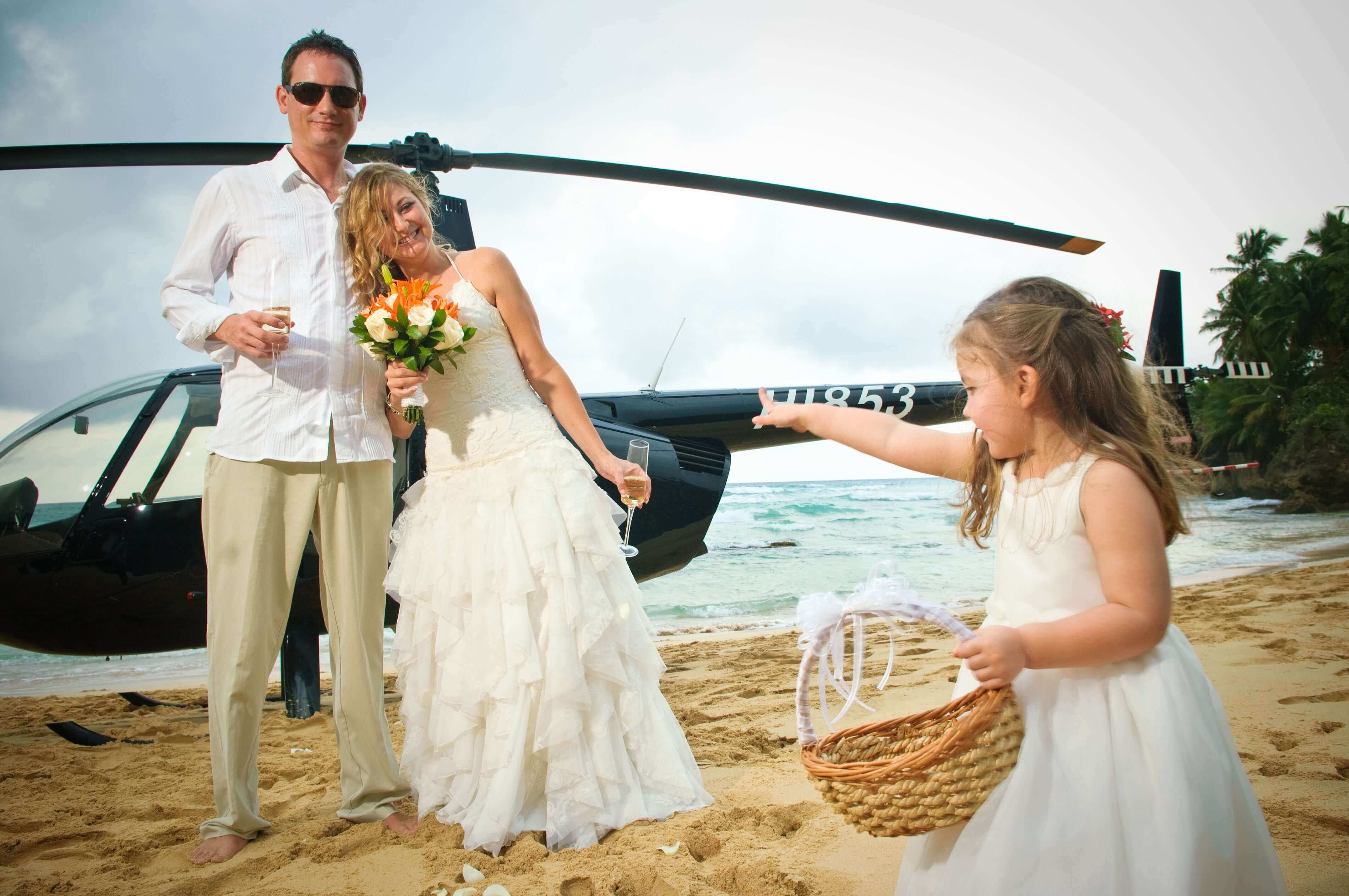 Mark & Diane Thompson

Verbenas, Chile
I cannot speak highly enough of Richard and his team. We decided to get married in the Dominican Republic, and as my family are from England and my wife's family are from Australia, many of our friends are in USA, and we were living in Chile, it was a truly global wedding. When we do something, we like to do it as well as it can possibly be done, so a good wedding planner was essential. Richard was exactly what we hoped for. During the planning, we had many ideas of what we wanted, none of which were a problem for Richard to organize. The helicopter from the house we were staying at to the beach, the stunning location of the ceremony (watch out for the dogs), the fireworks, the british style roast beef dinner, the cake with penguins on an iceberg (I proposed in Antarctica), the activities during the week before and after the wedding, the VIP reception at the airport, the 2 bands. All of it was organized perfectly and all we had to do was tell Richard what we wanted it and it was done. He also came up with plenty of suggestions of his own and we tended to agree to all of them. There were many other small touches that we didn't expect: All of our transport during the week had our names and the wedding date emblazoned on the side, the appetizers before the meal looked incredible, he even managed to get the rain to hold off until after the fireworks. It ended up being a week that 60 people will never ever forget. Everyone keeps telling us they wish they were still there, and can we do it all again. If you are thinking of a destination wedding, I whole-heartedly recommend Dominican Republic and Richard Weber.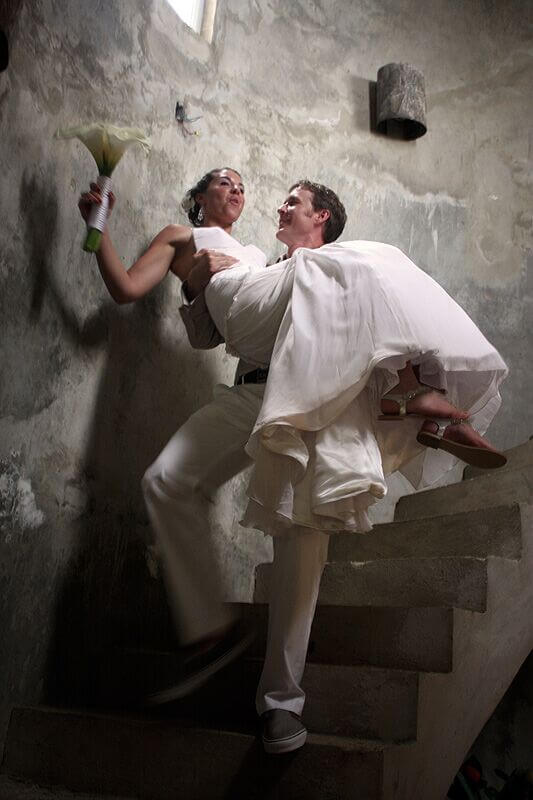 Phillip & Emily Ring

Aspen, Colorado
It was with great hope and expectation that Emily and I chose to get married in the Dominican. All we wanted was an idyllic wedding in a beautiful setting that our friends would enjoy and where our not-so-well-travelled families would be happy and comfortable. To say that our expectations were exceeded would be an understatement. Richard and his staff managed to pull off our welcome dinner, ceremony and reception flawlessly and were invaluable in our planning and decision making. Our families were thrilled with the service they were provided, our friends enjoyed themselves completely, and we didn't have to worry about a single thing. Cabarete is a wonderful town, the Dominicans were amazing, and every detail of all three events was executed perfectly. We truly could not have asked for more! Thank you Richard and 4TW for the greatest week of our lives and the best wedding ever!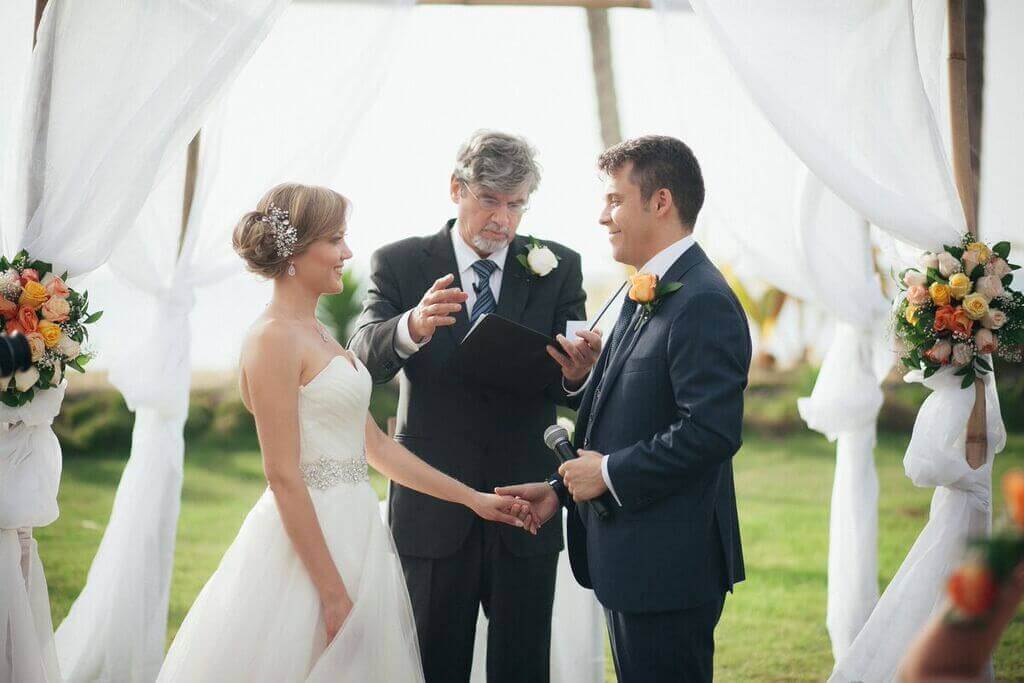 Ksenia & Ivan Medovikov,

Toronto, Canada
Thank you so much, Richard, for coordinating our wedding in Las Terrenas in June! We had an unforgettable time, and truly couldn't wish for a better celebration. To anyone considering getting married in the Dominican, here is a true testimonial from one of Richard's recent clients. If you want the short version: you've got to hire Richard J He's simply The Best in this business and yes, totally worth making room for in your budget; he's a class A professional with a team to match it, and you're guaranteed flawless execution and peace of mind.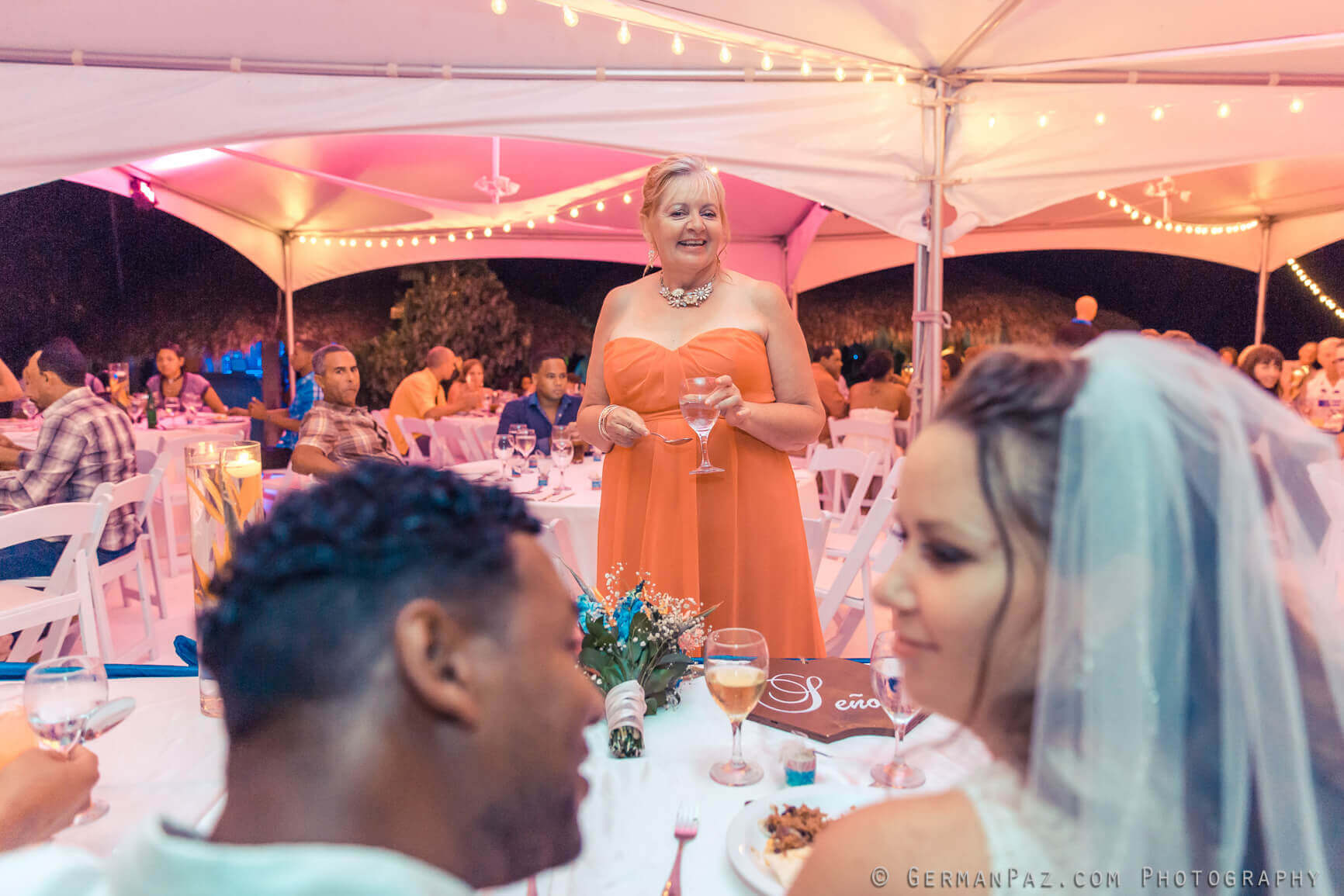 Jan MacKinnon, Mother of the Bride,

Edmonton, Canada
Thanks Richard, sorry for not getting back to you sooner. I've hit the ground running here and am just catching up on things. Before I go further, I have to say that you and your crew did an amazing job. We Canadians had an experience that was unexpectedly beautiful and wonderful. You went above and beyond to create a wonderful wedding! It appeared that the local people enjoyed the party as well. You proved yourself to be hard working and trustworthy, I would highly recommend you and your services to anyone. Thanks again, a very grateful Mom of the bride.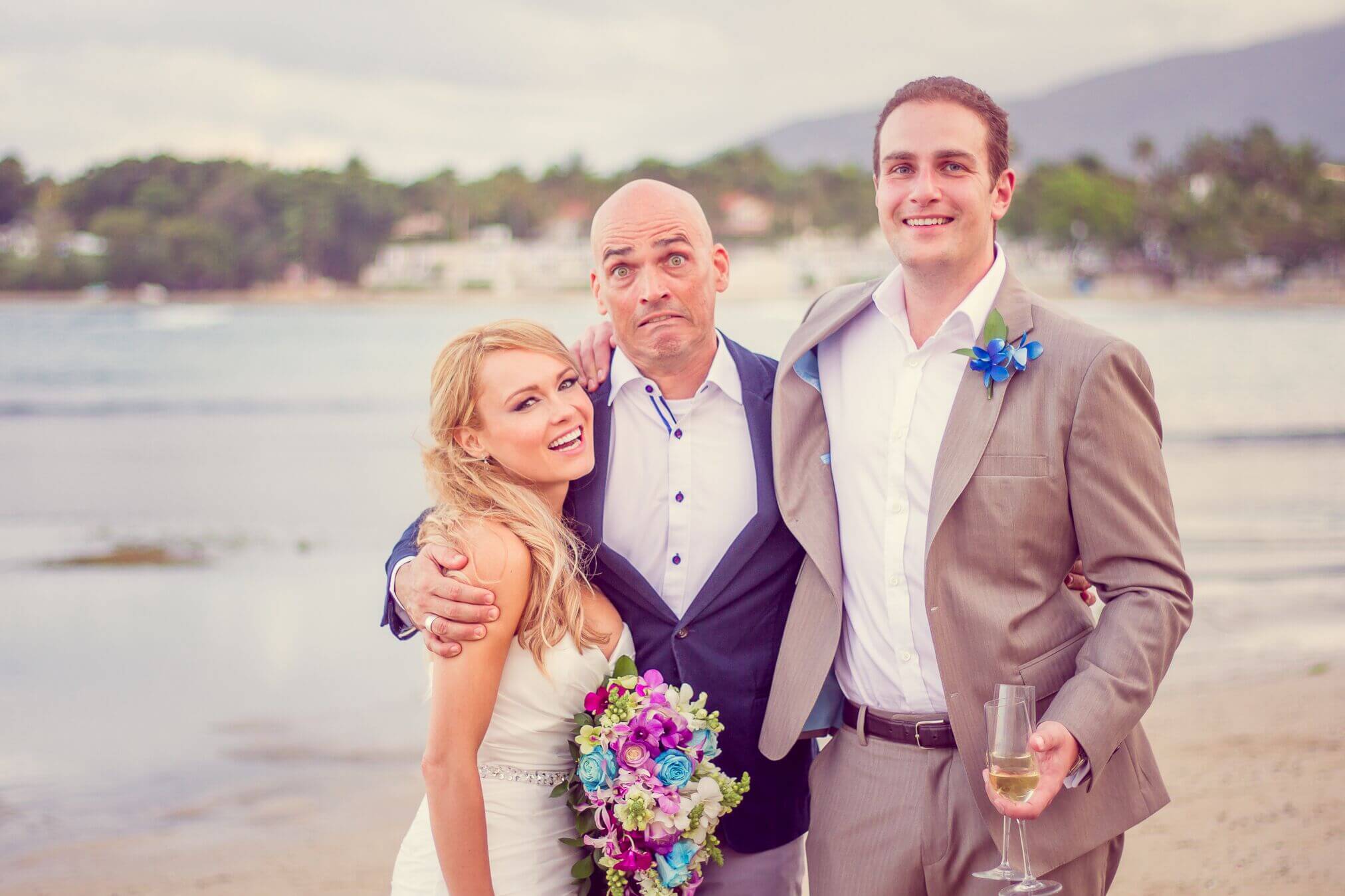 Jill & Matt Ayers,

Watertown, MA
We were thrilled with everything you did for us leading up to the day and the results showed. It was the perfect low-key, but well organized day we wanted. Thanks so much.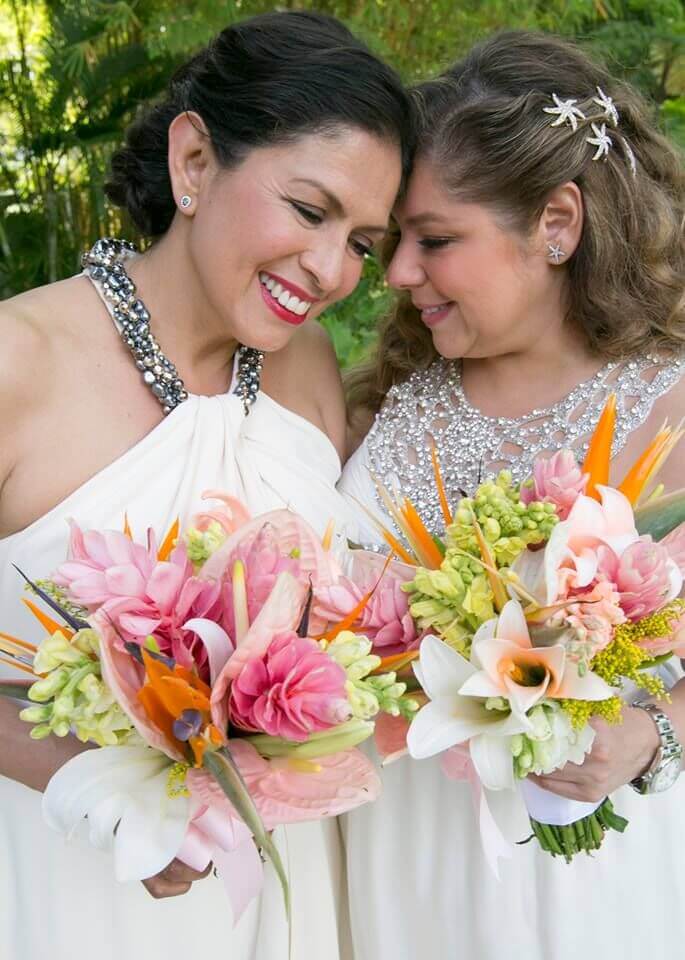 Francie Roman & Sandy Tlacuilo,

New York, NY
Richard you did SUCH an Amazing & Beautiful job together with Casa Colonial, you truly out did yourself!!! It was magical everything looked beautiful it truly exceeded our expectations...WOW ! Is the perfect word. I'm in a haze because I truly wanted to be so present which I was but, at some point I was lost in a dream. THANK YOU from the bottom of our hearts So being there on such a special emotional day.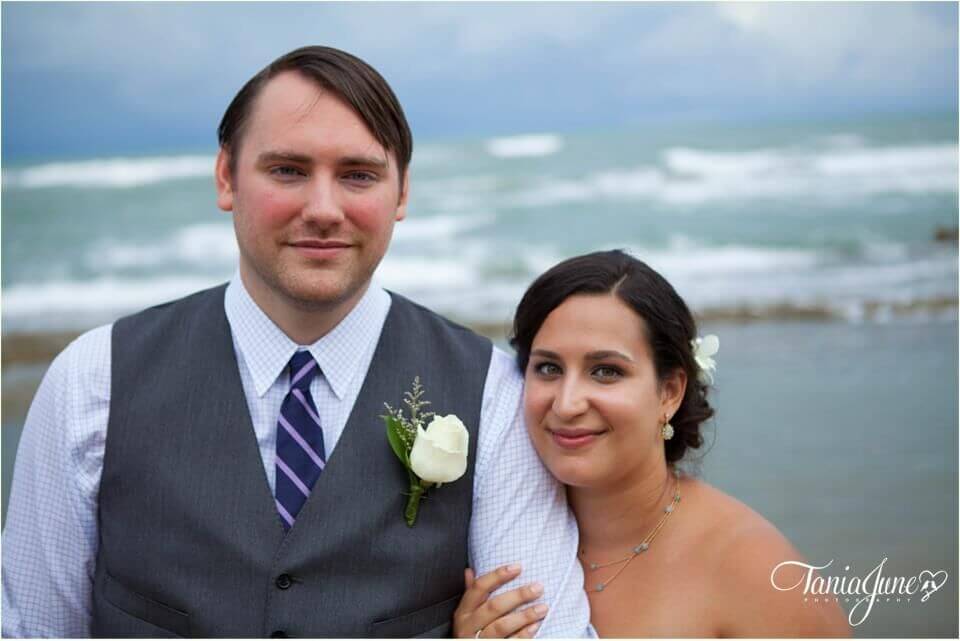 Fatima Alvarado & Miguel Morrobel
(Padres de la Novia)

Santo Domingo, D.N.
Fue una excelente experiencia trabajar contigo y tu equipo para lograr el deseo de Ben y Amanda de tener su boda entre nosotros y dar un poco de nuestro sabor y calor humano a su familia norteamericana. Pena que no tuvimos video de Hora Loca...pero creo que las fotos seran muy expresivas. Gracias extendidas a Yndhira, la cena de ensayo (Sosua Ocean Village) quedo muy bien. La recomendacion de Jenni Vinas para maquillaje y peinado no pudo ser mejor. Nehemias (guitarista clasica), sutil y adecuado,...Onno (DJ) con una buena seleccion de musica. En fin algunos detalles que se pudieron opacar por la lluvia o que no se pudieron colocar talvez por las condiciones del tiempo, al fin no se notaron por el buen enlace que hiciste de los diferentes momentos, la buena vibra del ambiente y la excelente camaraderia entre todos los amigos y familiares...no se puede pedir mas. Un abrazo fuerte y gracias especiales a Sandy por ofrecernos sus excelentes desayunos en Claro con buena calidad y mucha calidez!!!